Hi! I'm Tuck!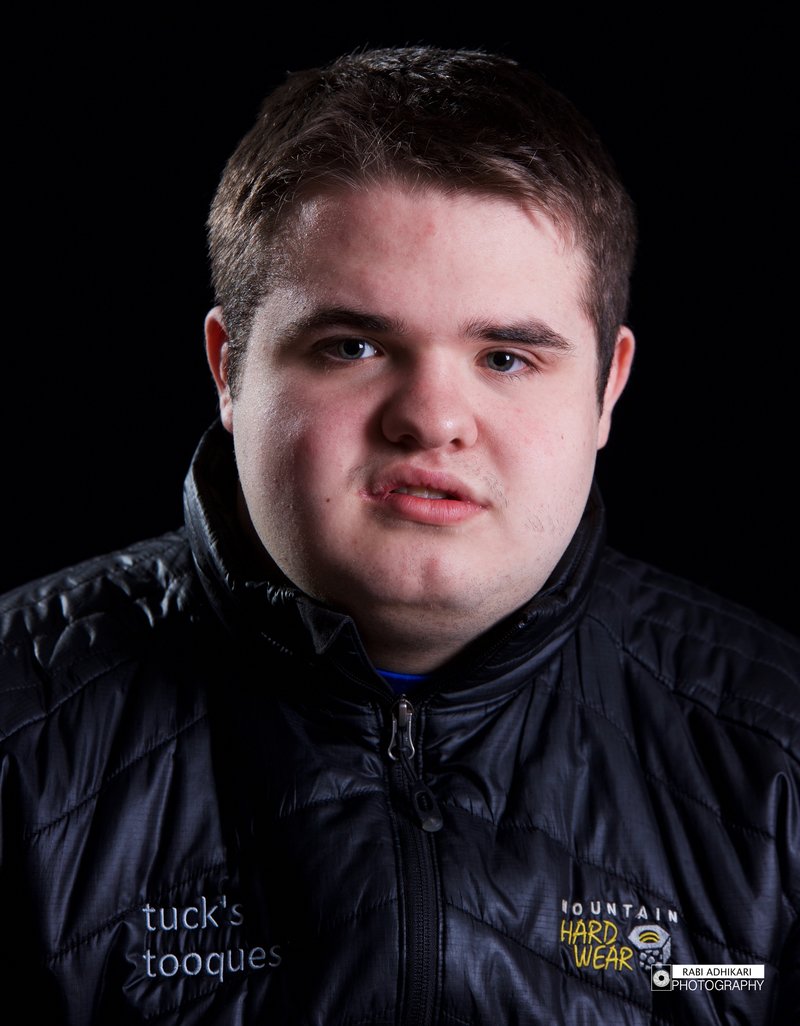 Welcome to our ProAutism Company, Tuck's Tooques, LLC!
I am Autistic, but autism does not define me. I love kayaking, cycling, hiking, camping, music, painting, road-tripping, bowling, and swimming. 
Because Autistic people are not always understood, unemployment rates for guys like me hover around 85-95% as adults. So, my dad and I decided to develop what we call a ProAutism business.
We have two goals for Tuck's Tooques (say "tux toox")
1.       Build a meaningful livelihood for an independent young man - by developing valuable business skills and creating a long-term future for myself.
2.       Advocate and demonstrate - Show Autistic people, and society-at-large, that Autistic people can lead fulfilling lives.  

Sooooo… anyways, "What's a tooque?"
"Toque" is a term our Canadian friends use to describe winter hats. We added an extra 'o' to help our American friends get the pronunciation right.
Tuck's Tooques (again, "toox") are unique and cozy winter hats which are hand-woven by Himalayan artisans in Kathmandu, Nepal. Our products are 100% Fair-Trade. Woven from the finest wool, and for added comfort are fully micro-fleece lined, these colorful hats provide unparalleled warmth and comfort, even in damp conditions.

But, there's more to Tuck's Tooques than selling hats.

 

 
Our OuterSelf Initiatives project connects Autistic people with resources in our community. We build relationships.
We envisioned and presented a summer camp concept pairing Autistic and neurotypical peers, in nature. That idea was then developed into an award-winning program by our friends at Chippewa Nature Center.
We hosted a parent workshop with Autism Alliance of Michigan, to help families better understand changing Autism health insurance laws in our state.
Through Saginaw Valley State University's College of Health and Human Services Department, we established a fitness program for Autistic teens.
Dad also serves as a Parent Advisor to KAMPN4Autism, in Boone, North Carolina. KAMPN operates an Autism family camp, which enjoys a great connection with Appalachian State University. http://kampn4autism.appstate.edu/
KAMPN has initiated an innovative new project, called KAMPN LIFE Village. The goal for this project is to develop a sustainable residential community for Autistic and similarly-affected adults. https://www.facebook.com/KAMPNLIFEVillage
In 2018, Dad was invited to be part of a Neurodiversity workshop hosted by Denver's Center for Neurodiversity.

In 2019, Dad was invited to present the Tuck's Tooques story at National Institute for Mental Health's Interagency Autism Coordinating Committee. This group has a major influence on policy matters at the national level in the United States.

You can be a part of our success story!
Please share our story with your local outdoor outfitter. Retailers currently carrying Tuck's Tooques feature premium outdoor brands such as Patagonia, Deuter, Granite Gear, Sherpa, The North Face, Arc'teryx, Mountain Hardwear, MSR, Merrell, Osprey, and many others.  
We encourage our retailers to support a local autism organization – either financially, or by supporting autism-friendly outdoor activities. So, by introducing them to Tuck's Tooques, you not only support a young Autistic entrepreneur, but also Autistic people in your own community.